V1E2 - Storytime: "Turning up the volume" by Therin Stapp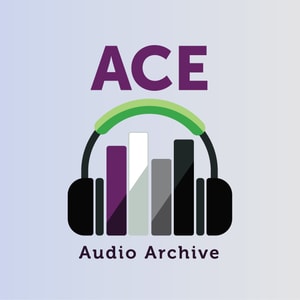 A personal narrative about ace discovery by Therin.
Content Warning
Discussion of masturbation 2:38-3:18 - Discussion of trauma 6:20-6:58
Take care of yourself!
Episode Credits
This episode was written and performed by me, Therin Stapp (she/they). You know where to find me!! If you need to talk about any queer thing, please do not hesitate to DM me on twitter or get in touch on Discord. I'm Therin#8500 - you can also join the Orc Zone Discord server, which isn't an aspec-only space but it's aspec-friendly.
Your Host: Therin Stapp
Music: "Shy" by Monplaisir
Where to find us
Listen on Pinecast: https://aspec-archive.pinecast.co
Submit to the Archive: http://bit.ly/aceaudio
Visit the Orc Zone: https://orczone.com
Support The Ace Audio Archive by donating to their Tip Jar: https://tips.pinecast.com/jar/aspec-archive